Cowgirl Frog Sticker Decal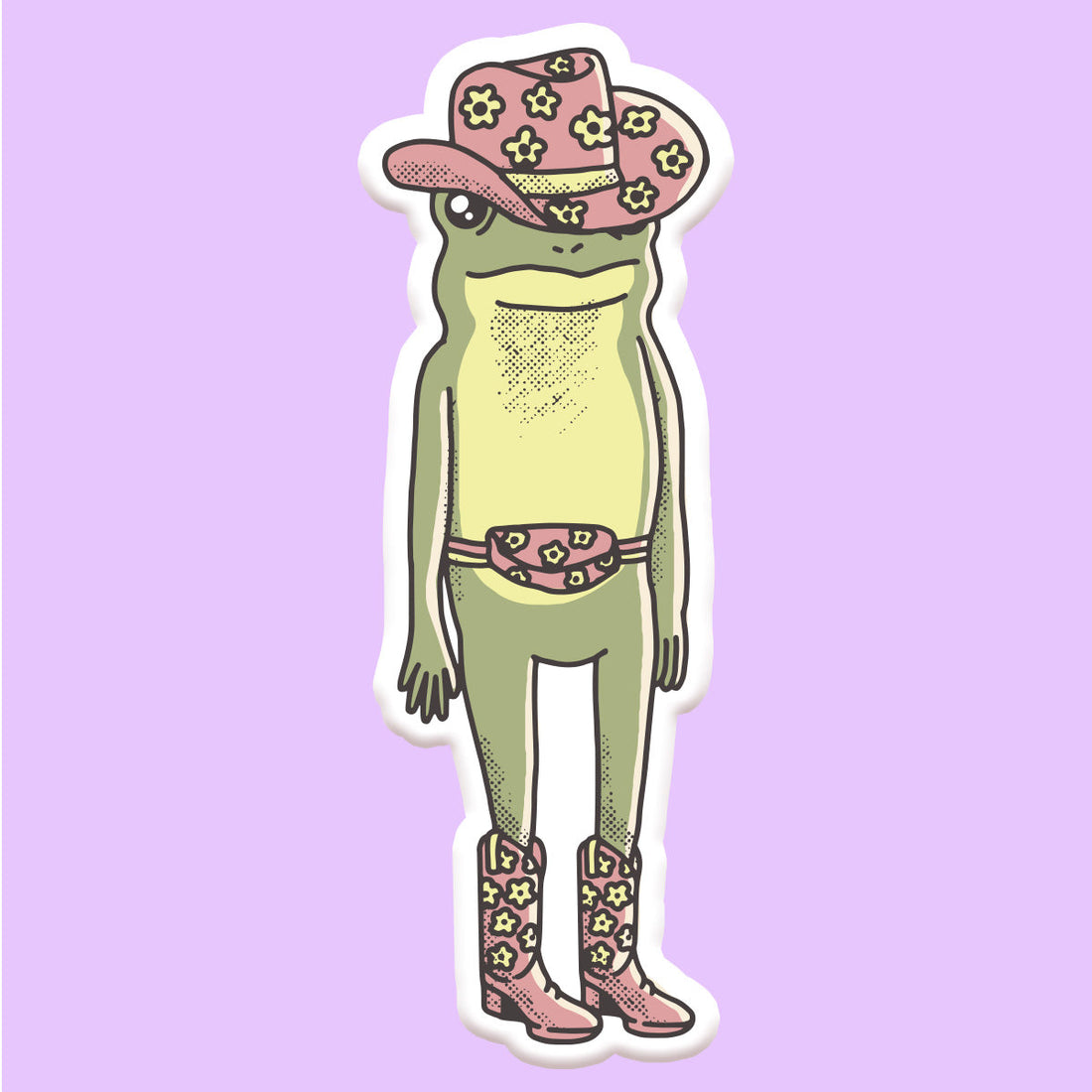 Cowgirl Frog Sticker Decal
Elevate your surroundings with our "Ribbit-worthy" Funny Frog Sticker Decal – an accessory that's as amusing as it is versatile. Whether you're expressing your love for frogs, spreading smiles, or simply adding a touch of whimsy, this sticker decal is the perfect way to brighten up any corner of your world. Order yours today and let the laughter leap into your life!
Largest side of sticker is approx. 4 inches
Durable laminate vinyl 
Laminate vinyl is weatherproof and protects from rain and sunlight, as well as scratching
Put these vinyl stickers on drinkware, laptops, notebooks, etc!