Friday Night Lights Football Sweatshirt (Sand)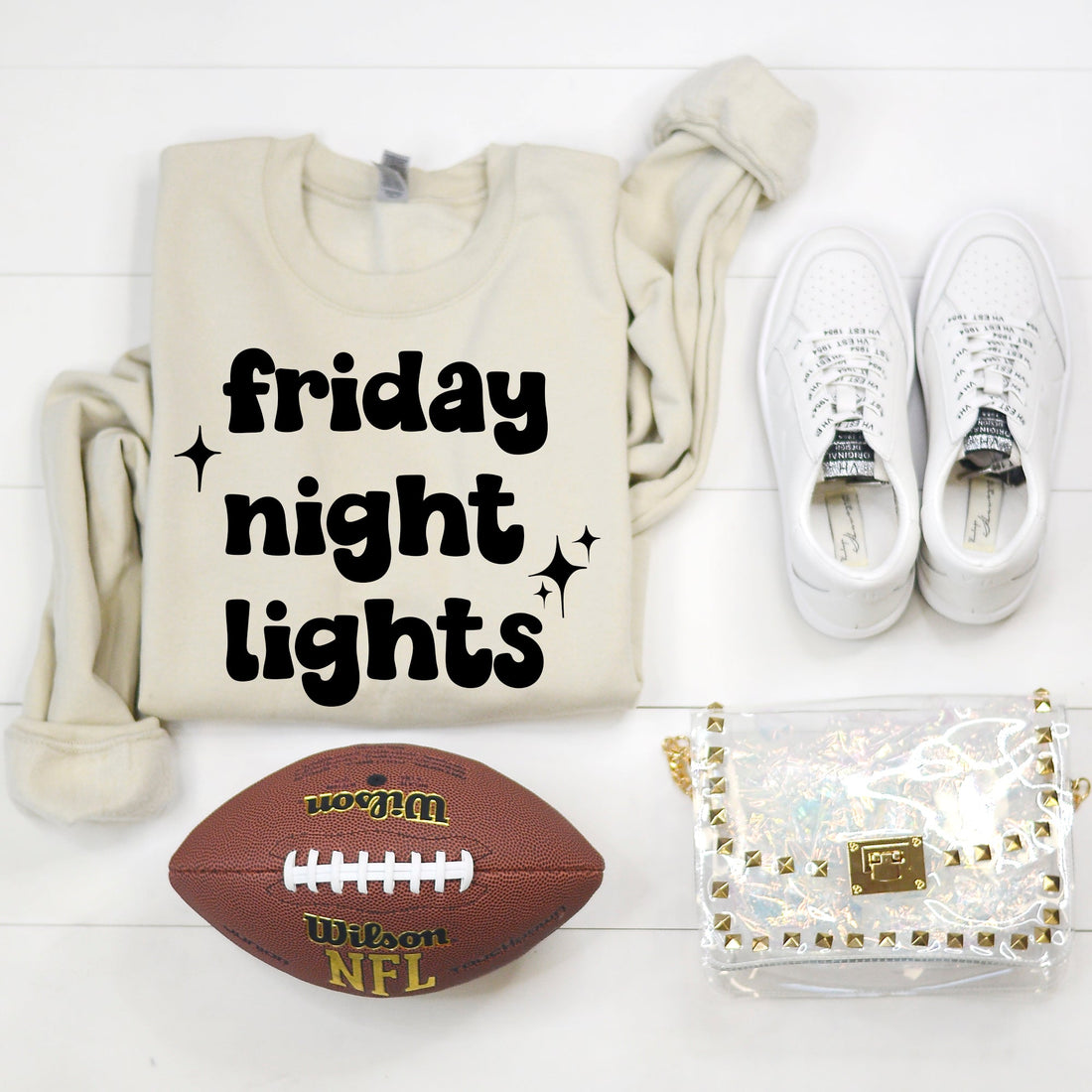 Friday Night Lights Football Sweatshirt (Sand)
Introducing our "Friday Night Lights" Game Day Sweatshirt – a symbol of unwavering team spirit and the electric energy that surges through the air under those dazzling stadium lights. This sweatshirt is not just apparel; it's a declaration of your dedication to the game and your commitment to being a part of the heart-pounding action.
Details:

Gildan, Cotton / Polyester Blend
Unisex Fit, crew collar
Shirt Color: sand
Ink Color: black
Wash on a gentle cycle with the shirt turned inside out for best, long lasting results!