Are we Having Drinks or Dranks Tall Travel Cup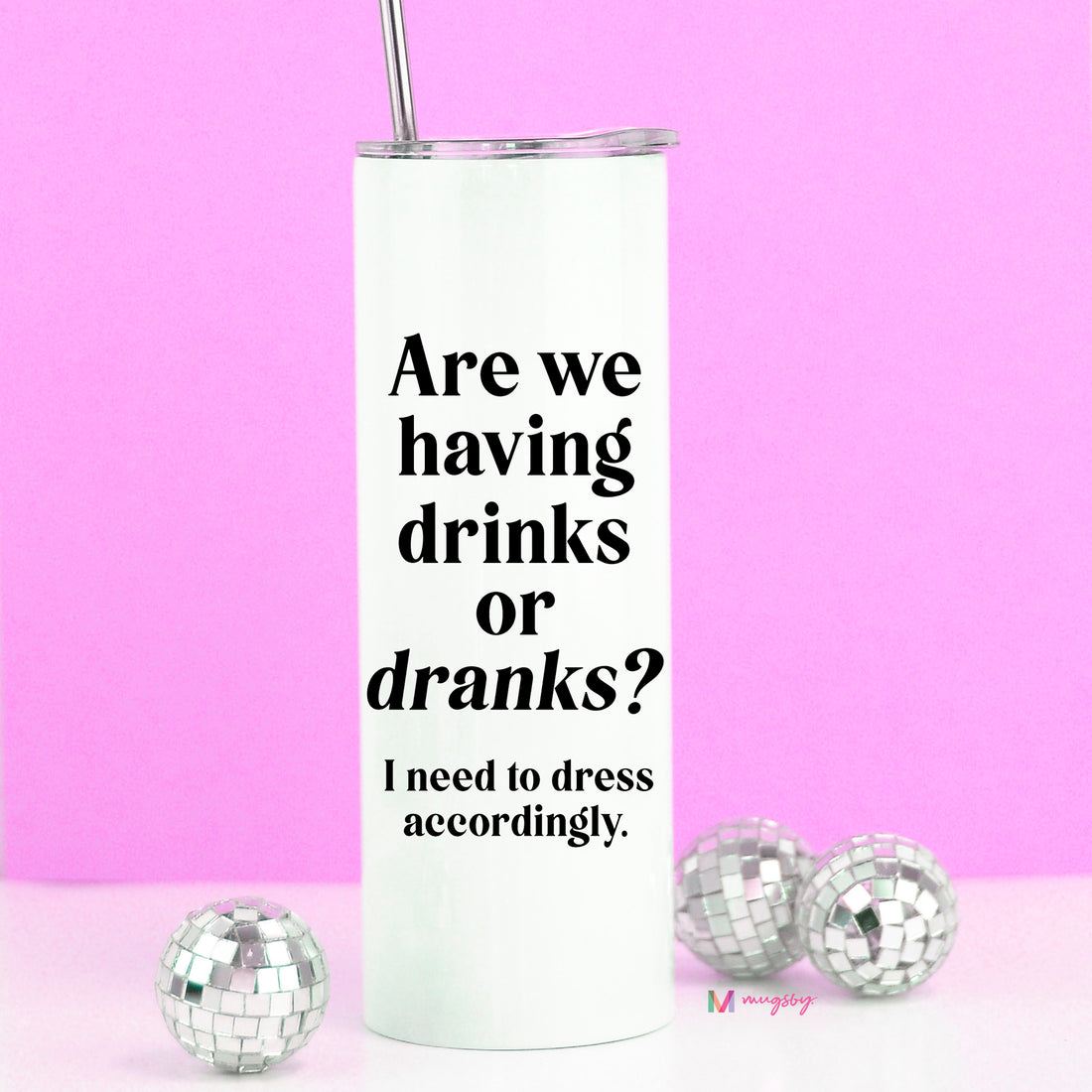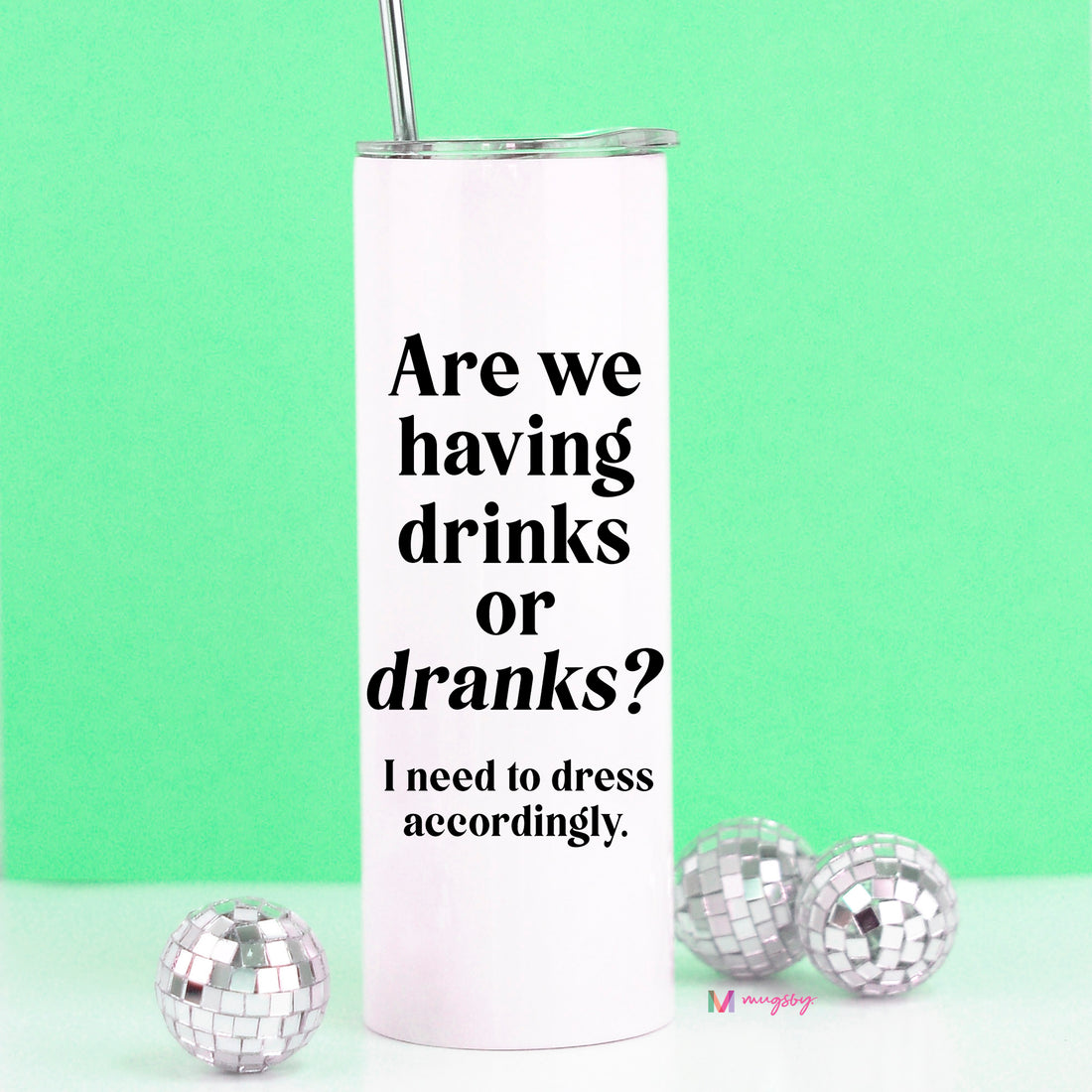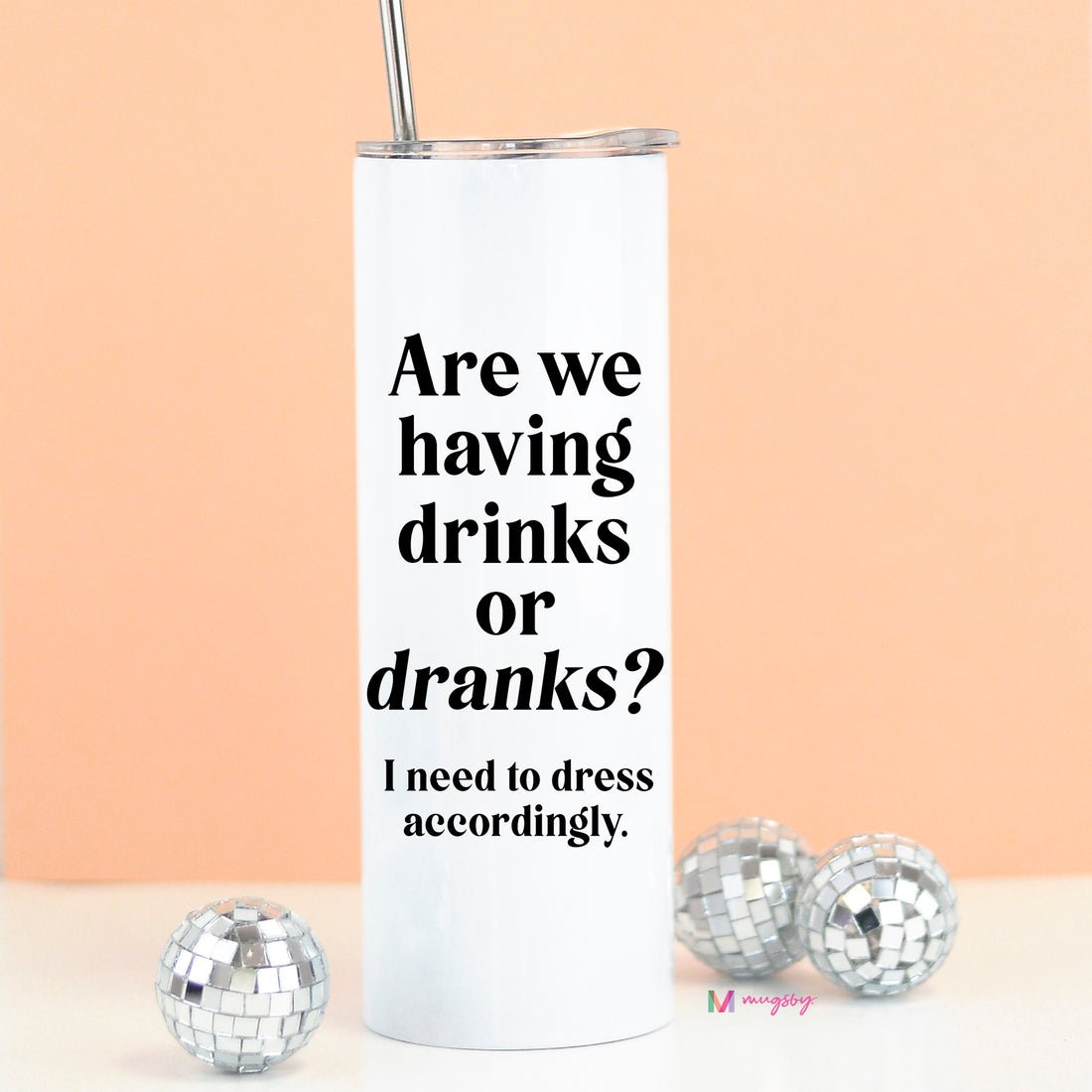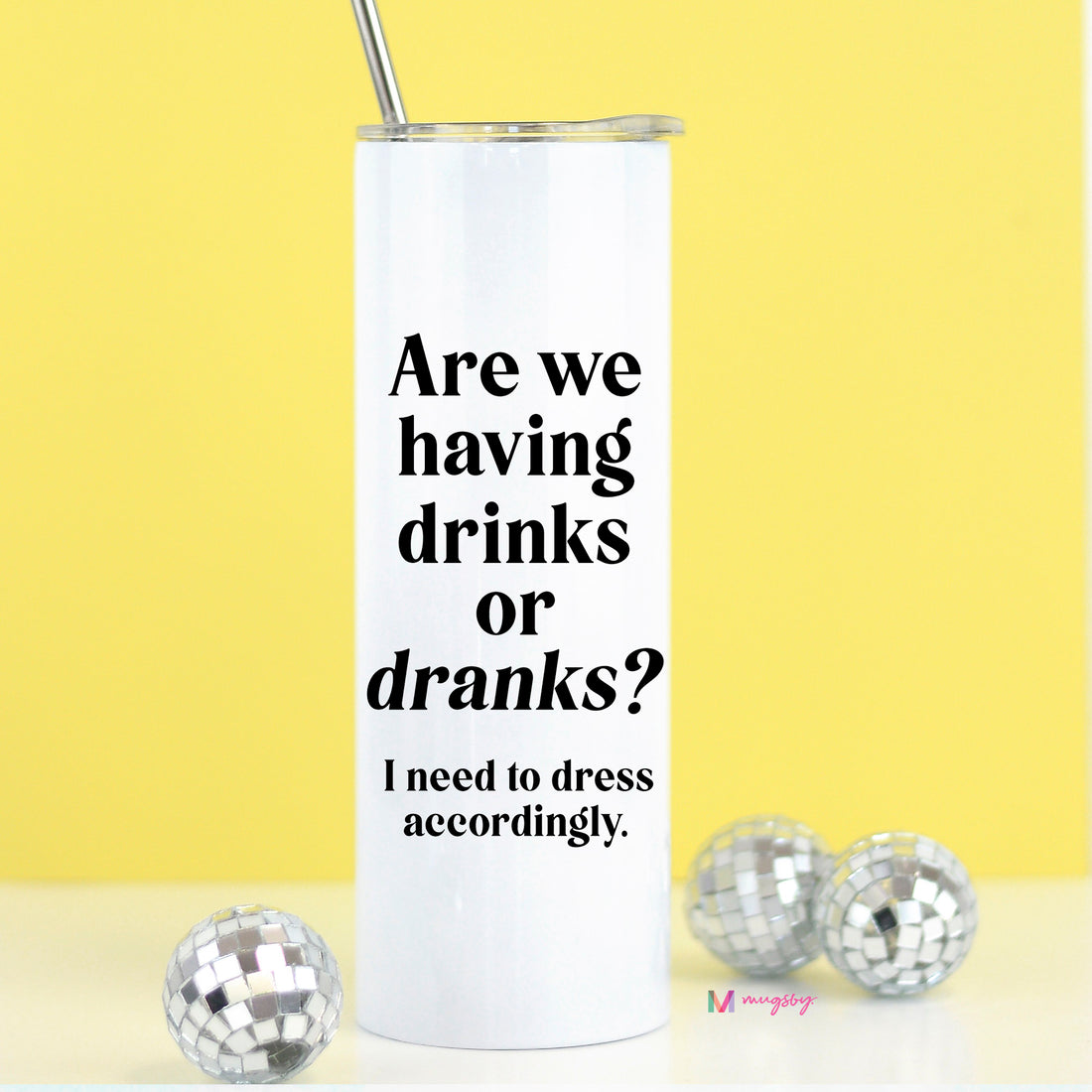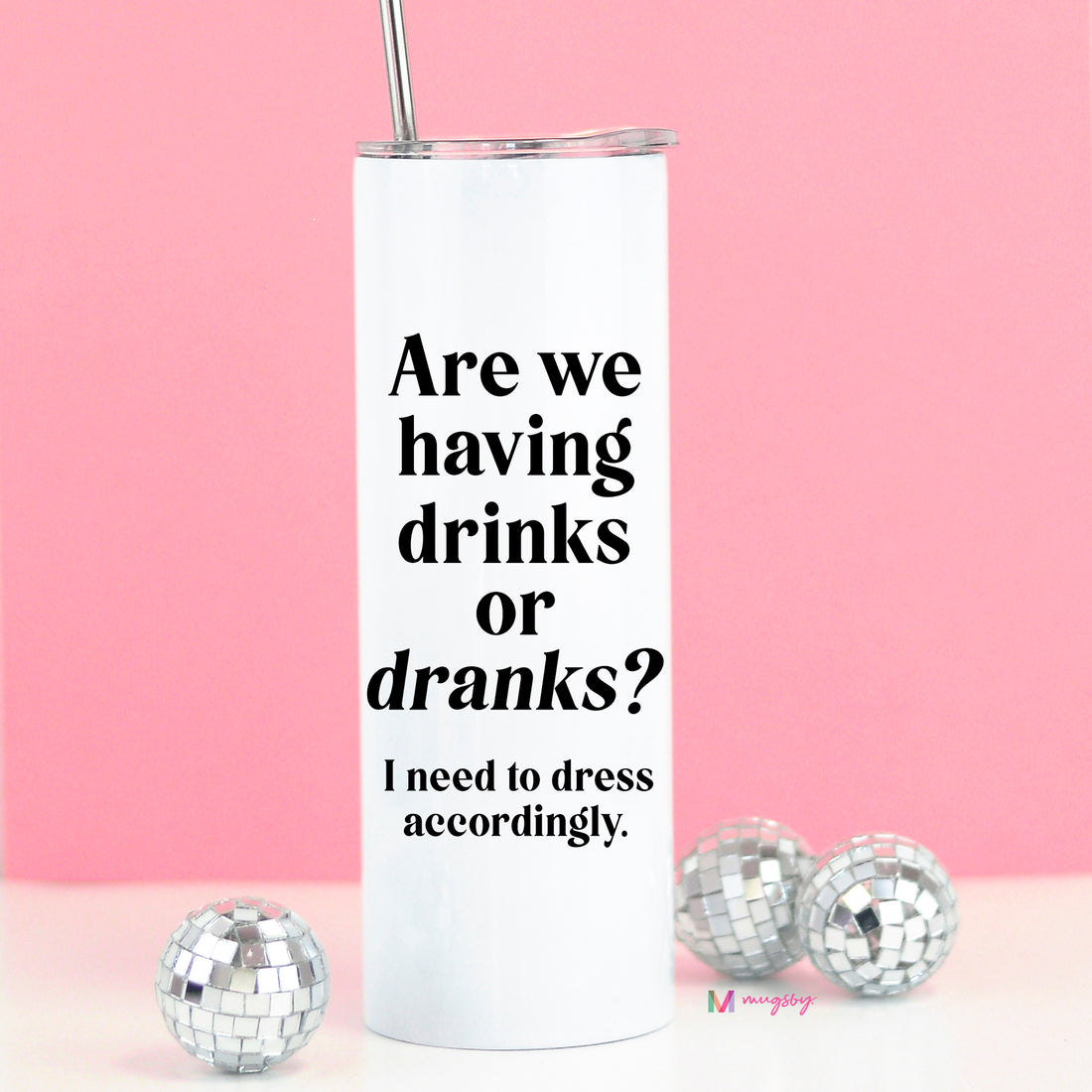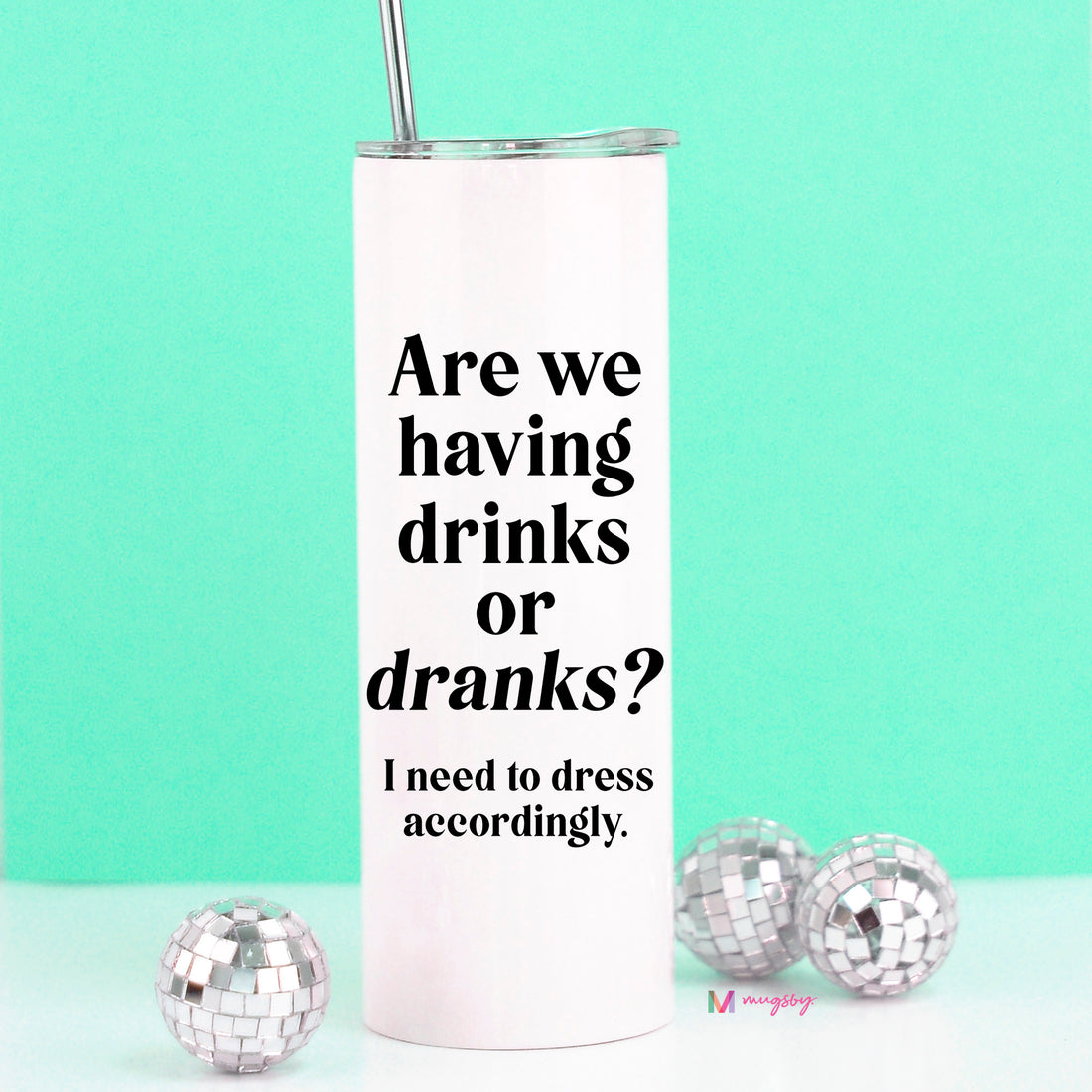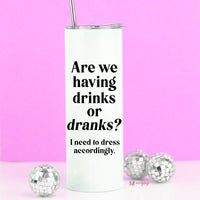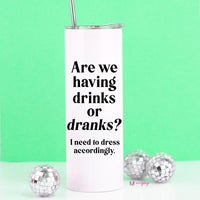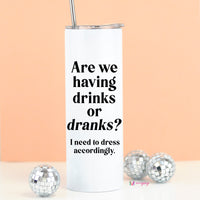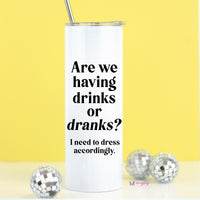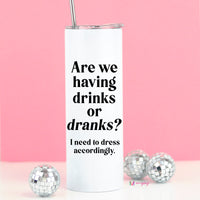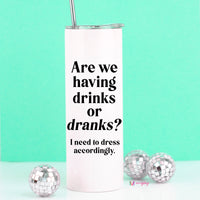 Are we Having Drinks or Dranks Tall Travel Cup
It's the eternal question when it comes to social drinking: are we having drinks or dranks? Because let's face it, there's a big difference between sipping on a fancy cocktail and throwing back shots like it's your birthday. And when it comes to fashion, you need to dress for the occasion. So, grab your tumbler, fill it with your beverage of choice, and figure out whether you need to put on your fancy pants or your party pants. Let's get this party started!
Details:
Double sided Print. The image is printed on both sides
Not Dishwasher safe. Hand wash your cup to ensure a long lasting quality print.
Not Microwave safe. This tall travel cup is made of stainless steel. Do NOT put it in the microwave
One size available. This tall travel cup holds 20 oz of liquid
Metal Straw and plastic lid Included