But Did you Die Tall Travel Cup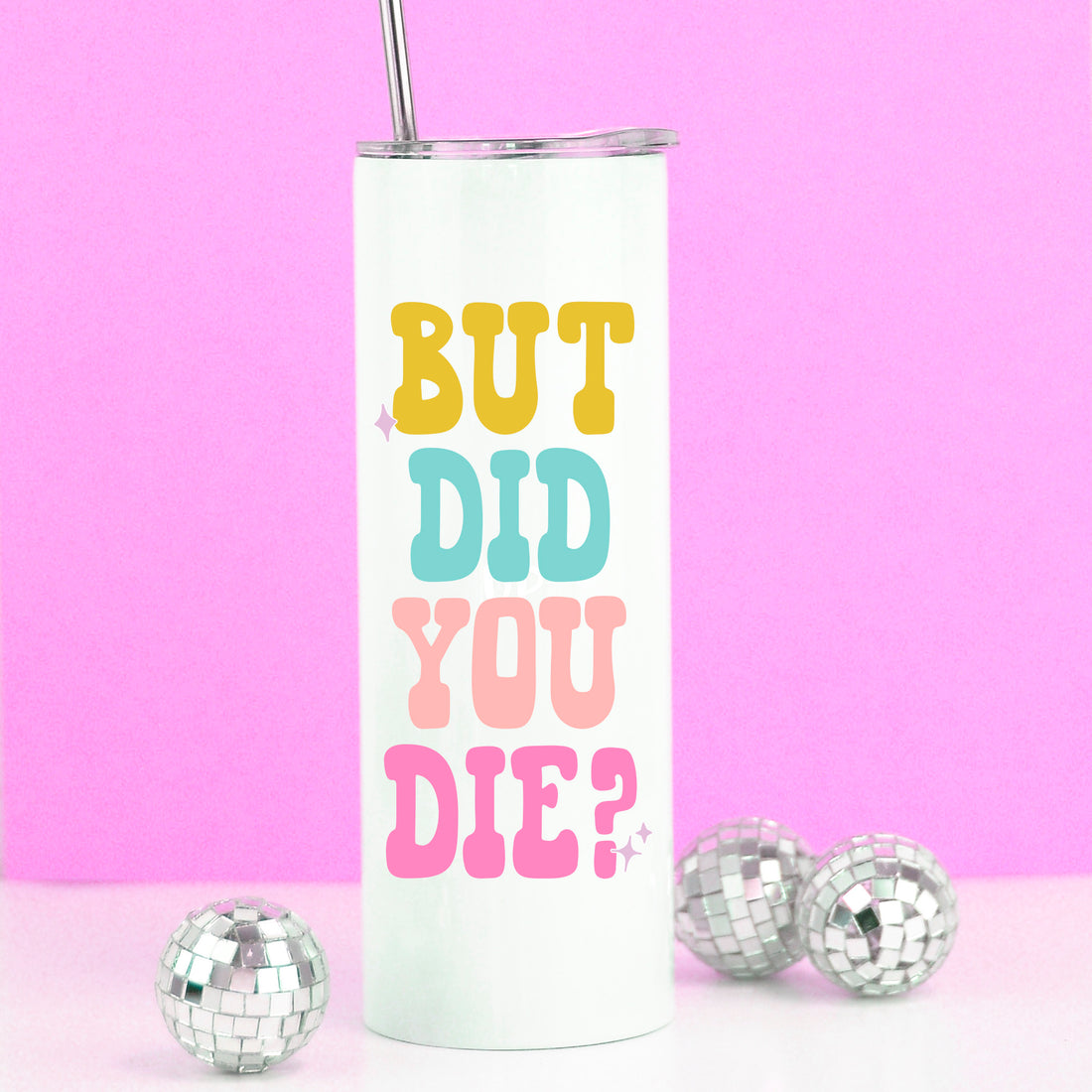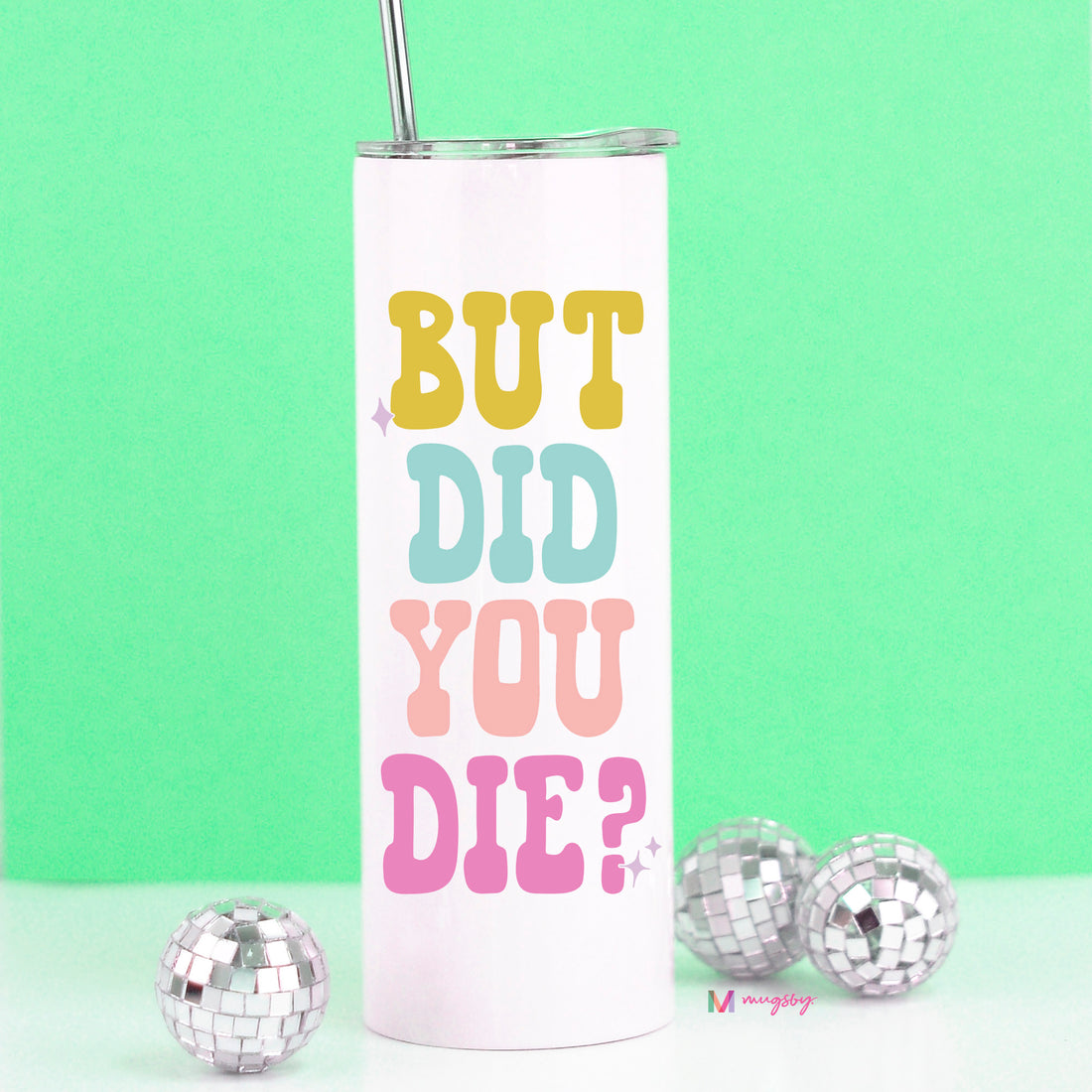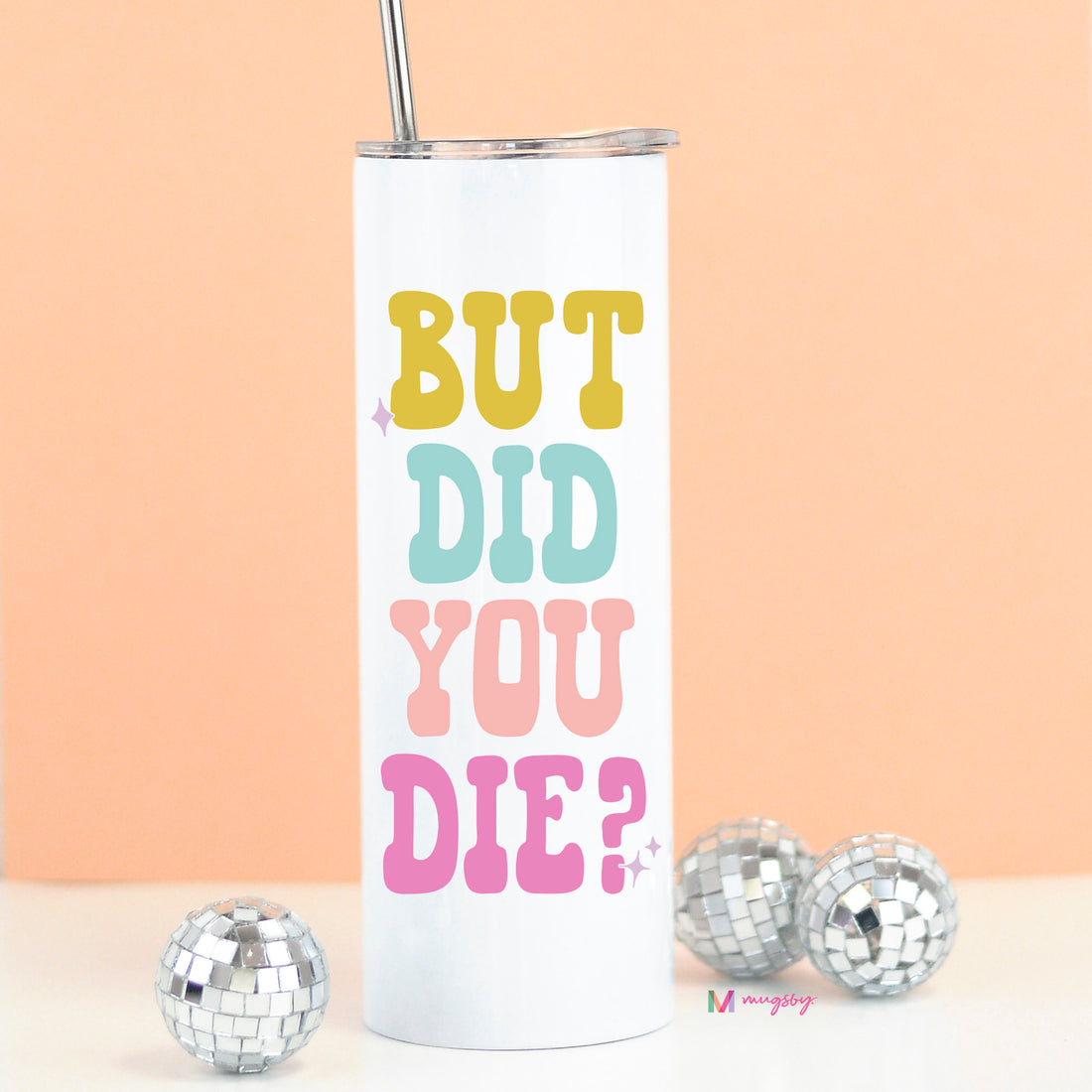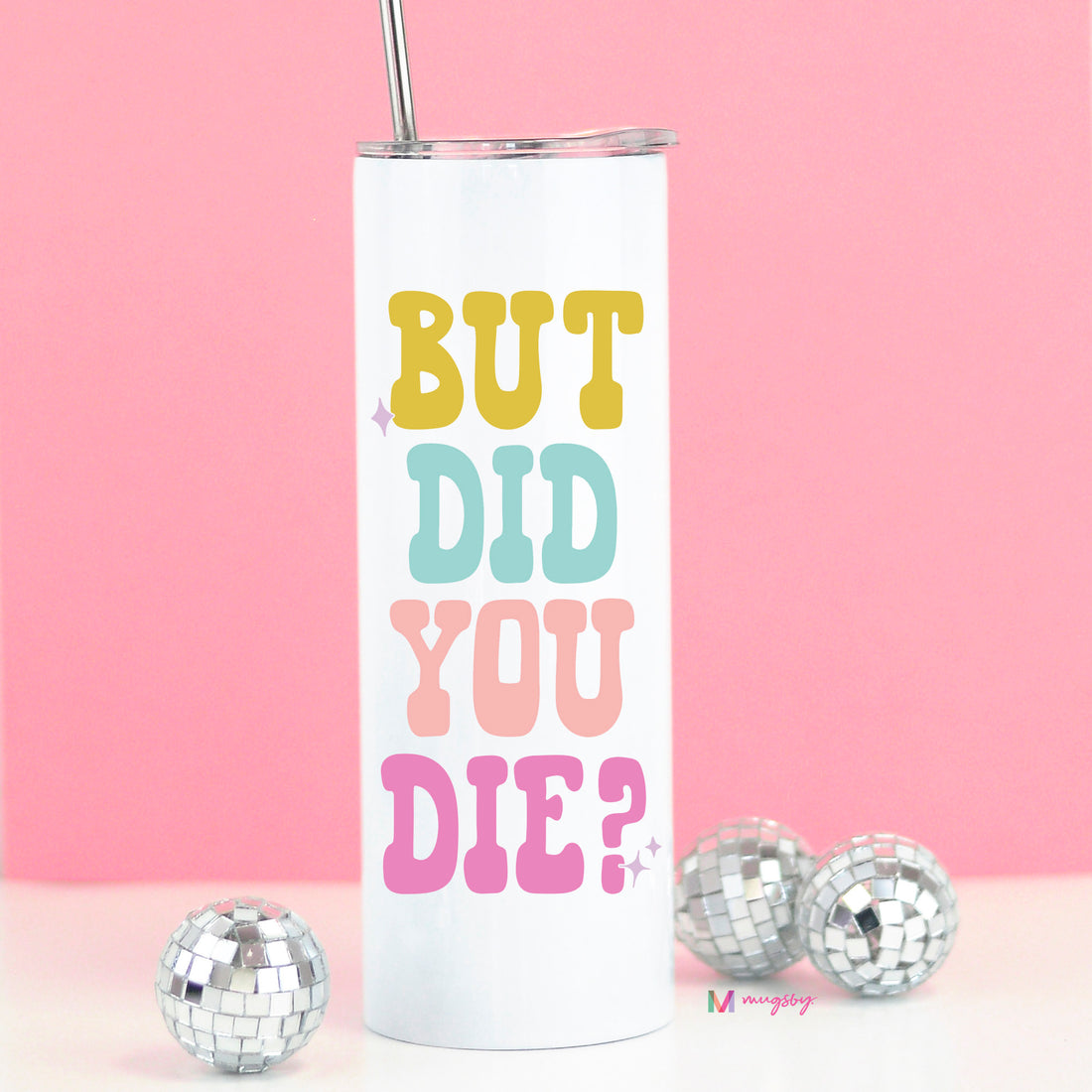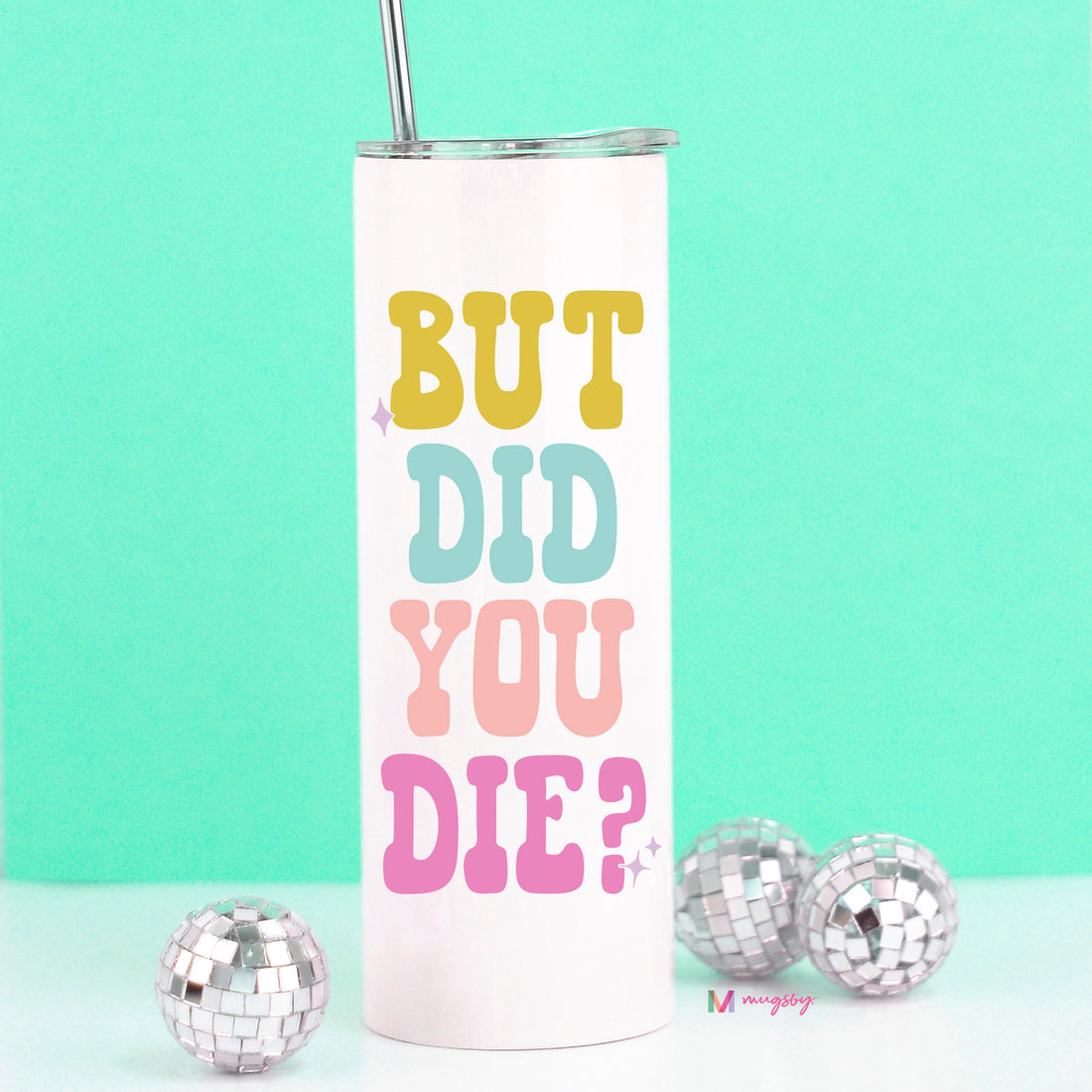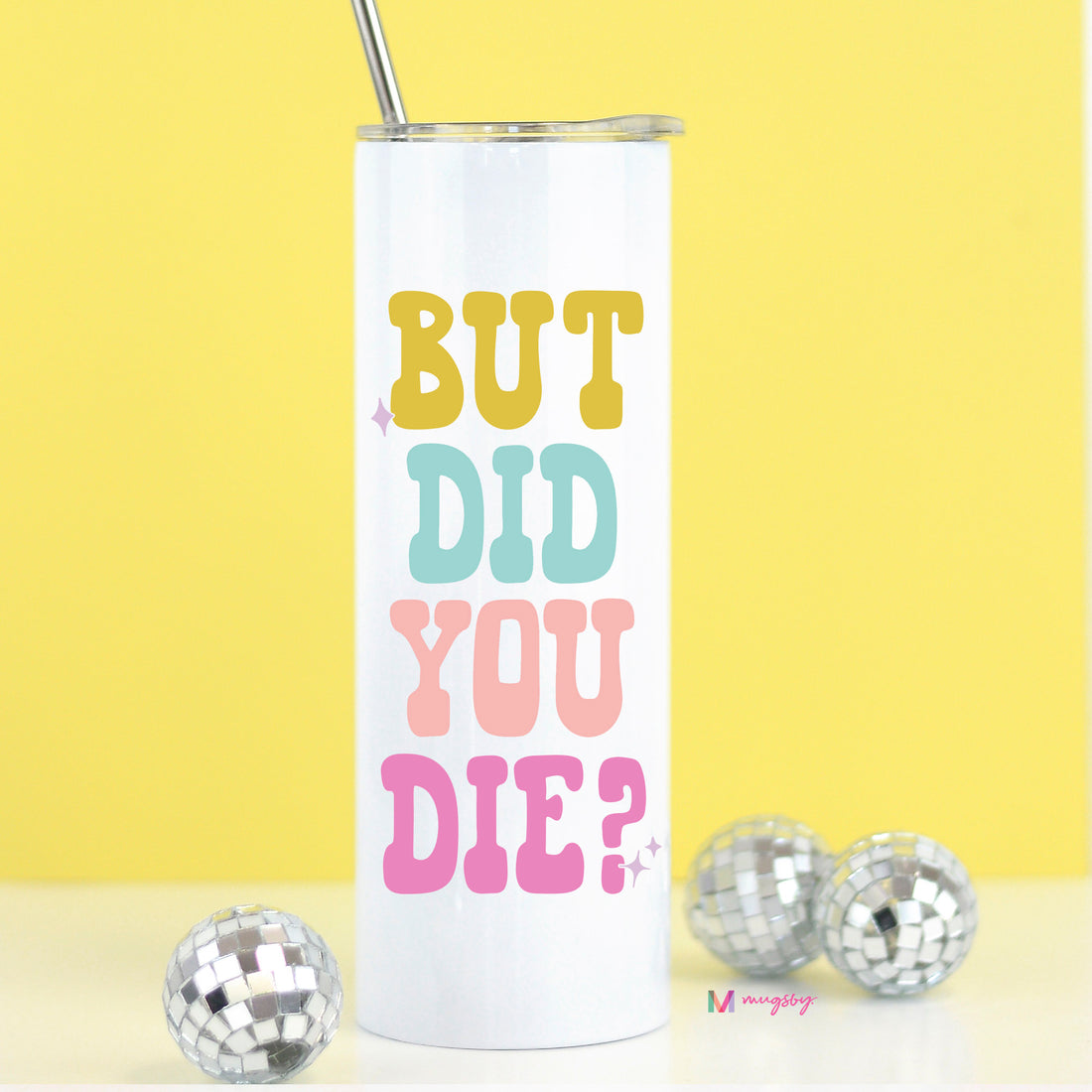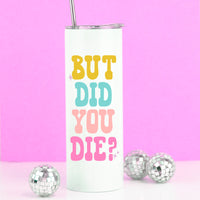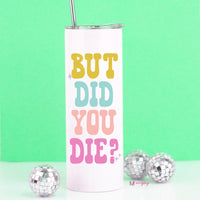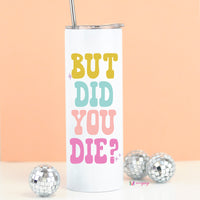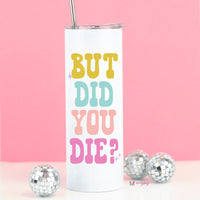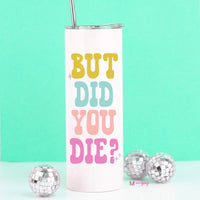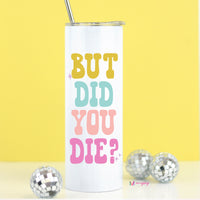 But Did you Die Tall Travel Cup
Ah, the trusty tumbler - perfect for those times when you want to live on the edge and risk spilling your drink all over yourself. But hey, as they say, "But did you die?" So go ahead, fill it to the brim, take a sip, and see if you can survive the ultimate test of coordination. Cheers!
Details:
Double sided Print. The image is printed on both sides
Not Dishwasher safe. Hand wash your cup to ensure a long lasting quality print.
Not Microwave safe. This tall travel cup is made of stainless steel. Do NOT put it in the microwave
One size available. This tall travel cup holds 20 oz of liquid
Metal Straw and plastic lid Included