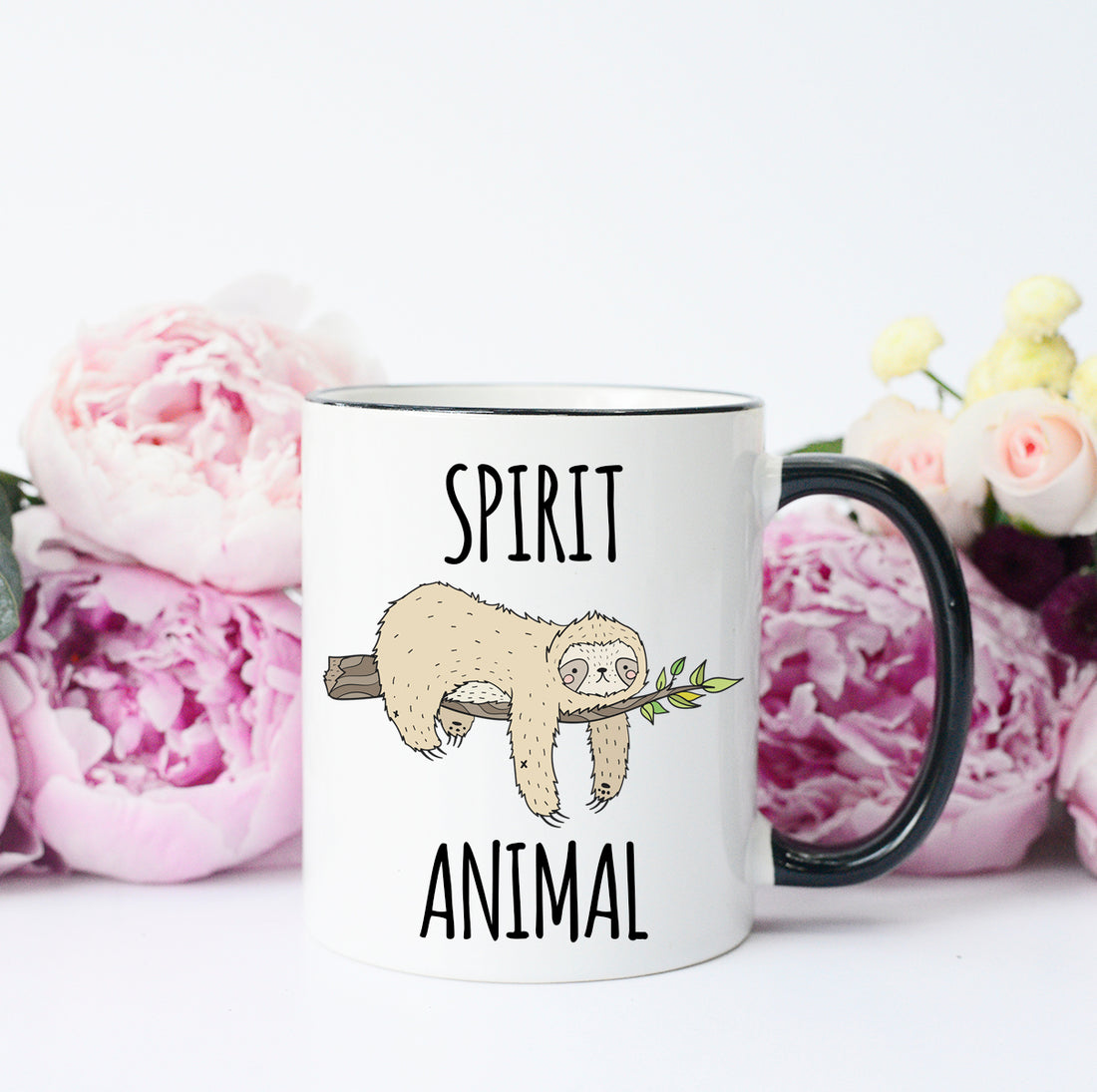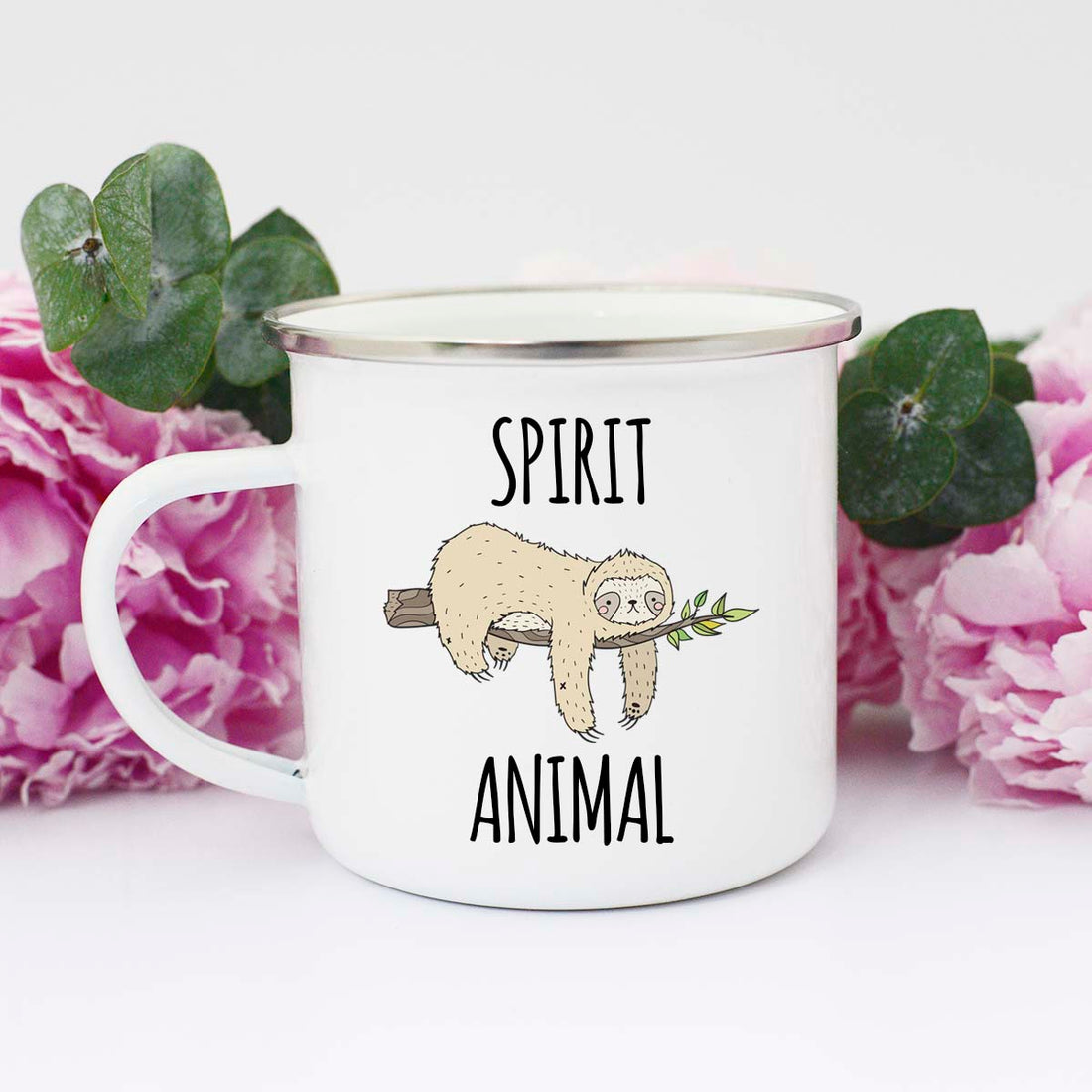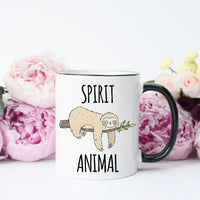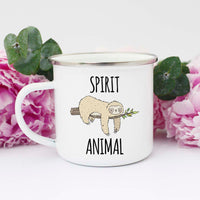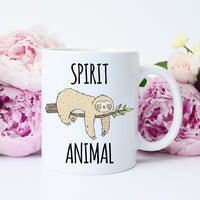 Sloths are pretty much the best spirit animal there could be. Besides unicorns, obviously.
Ok, here's the skinny:
We print our images on both sides. Having a bunch of white space is boring. Also, some of us are left-handed. We see you, left-handers
Dishwasher safe. Rinse it out, and toss it right into the top rack (recommended) of your dishwasher! The image will not rub off.
Microwave safe. Warm some delicious soup or make a mug in a cake for an extra delicious one person dessert.
Various Sizes available. If 11 ounces isn't enough for you, choose the 15 oz. Like we say here in Texas. Go big or go home.
Unlimited Uses!

 

Oh, you didn't know? This mug does not discriminate. It holds all liquids. It holds gift cards, and tissue paper. Even dirt. Plant a succulent. 
Printed in the U.S. All of our mugs are printed in house in the USA