I Like Pretty Things Mug, Funny Curse Word Mug, Funny Cuss Word Mug, Sarcastic Mug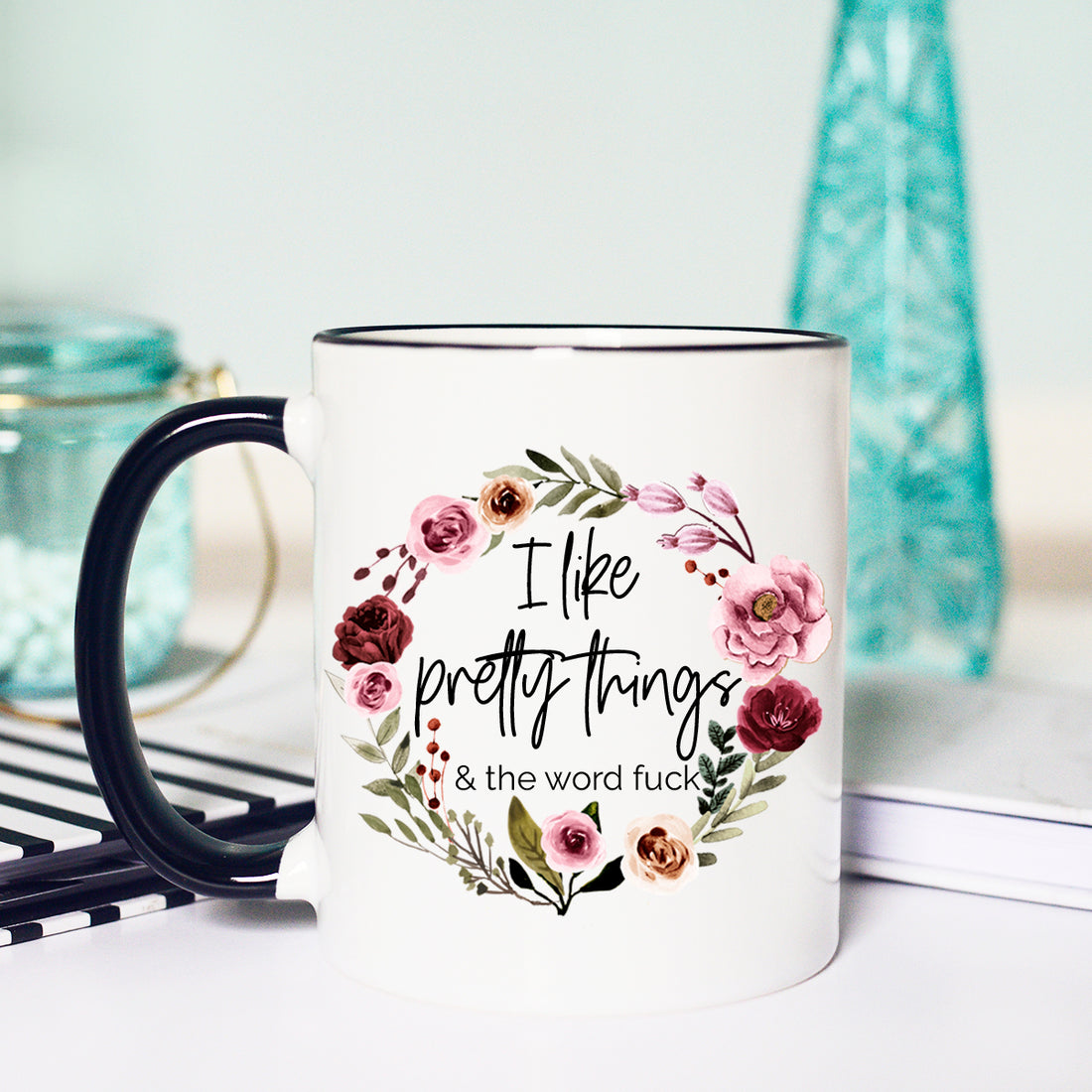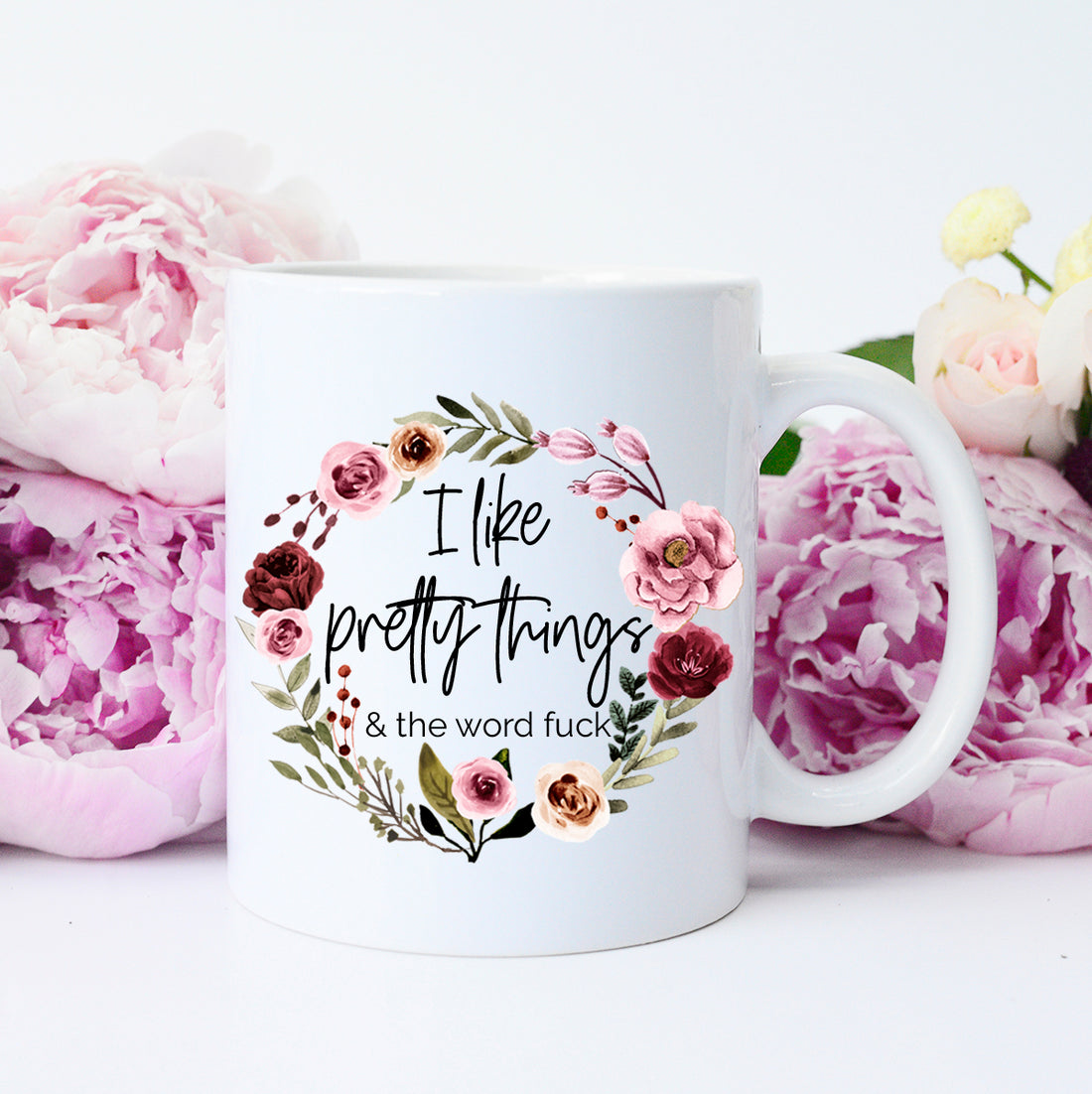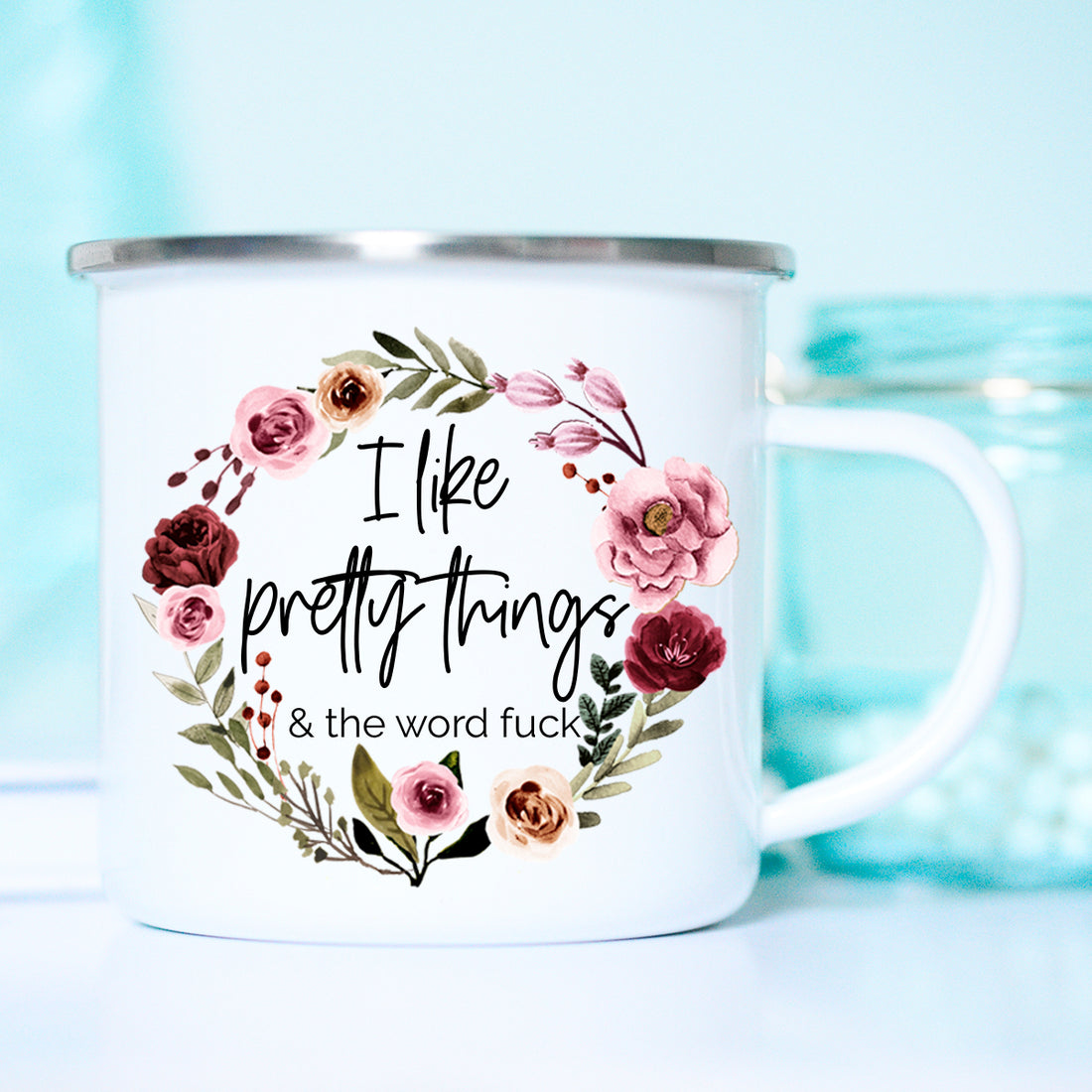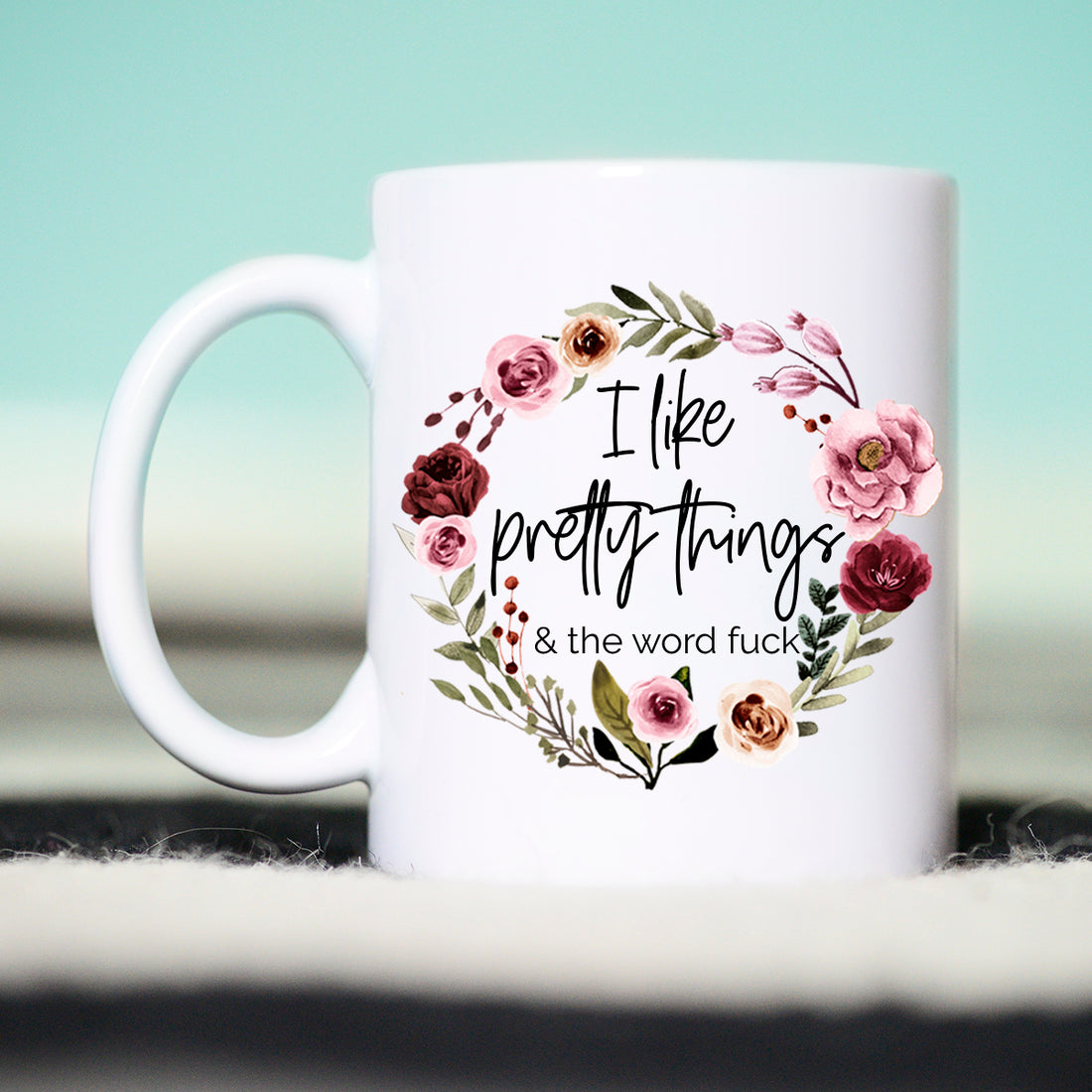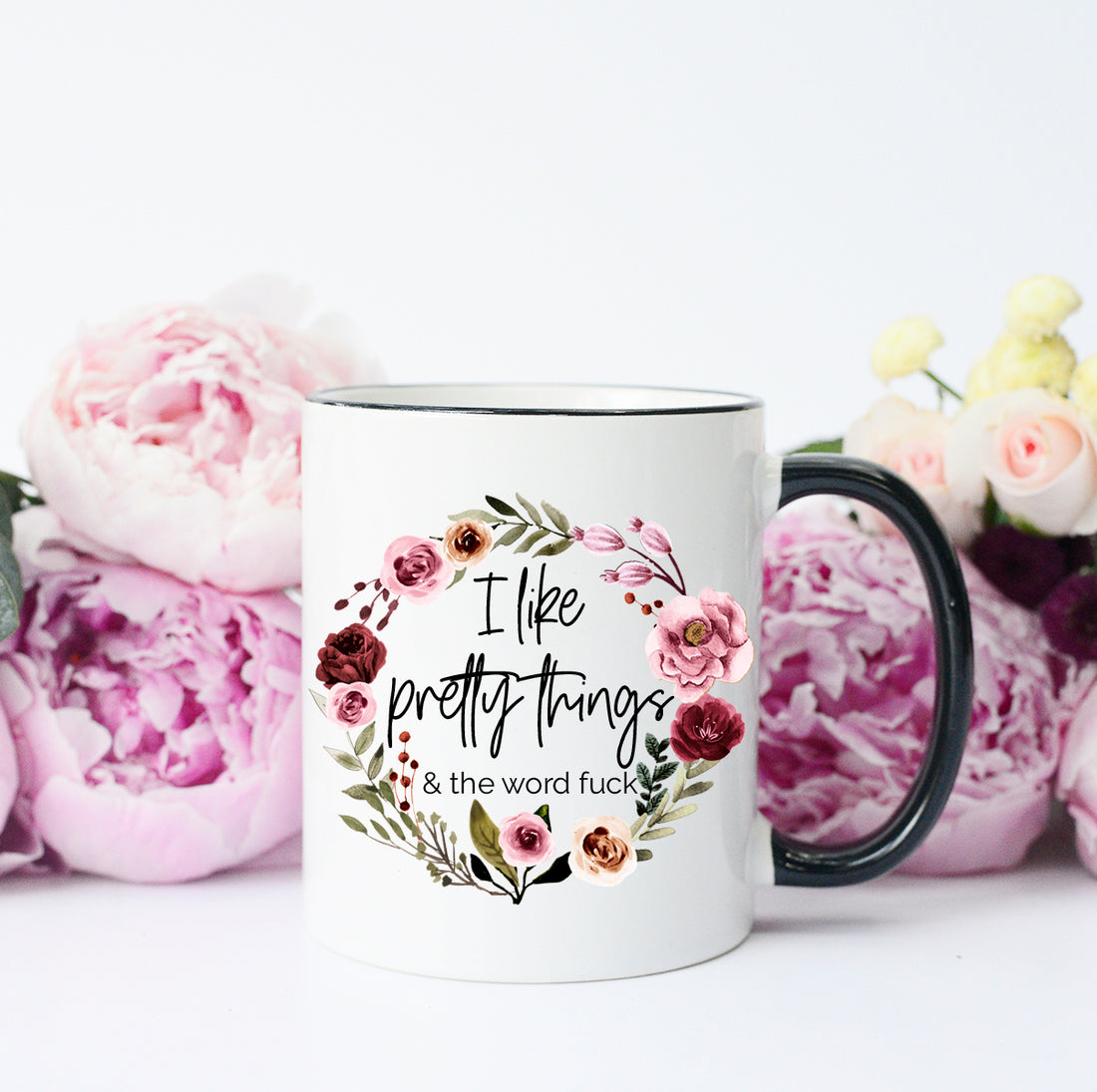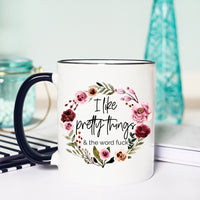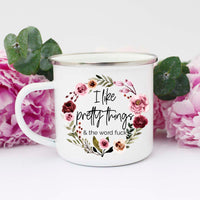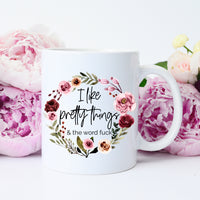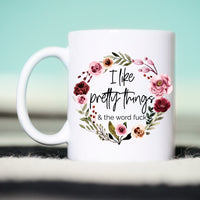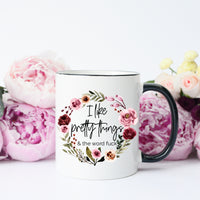 I Like Pretty Things Mug, Funny Curse Word Mug, Funny Cuss Word Mug, Sarcastic Mug
Read the small print on the mug! Make sure you don't miss it! This pretty coffee mug is also full of sass! Gift this Mugsby mug to someone with good taste but who also cusses like a sailor!
We print our images on both sides. Having a bunch of white space is boring. Also, some of us are left-handed. We see you, left-handers.
Dishwasher safe. Rinse it out, and toss it right into the top rack (recommended) of your dishwasher! The image will not rub off.
Microwave safe (ceramic mugs only). Warm some delicious soup or make a mug in a cake for an extra delicious one person dessert.
Various Sizes available. We have the following coffee mug options, chosen in the drop down menu.
11 oz all white ceramic coffee mug
11 oz black rim/handle ceramic coffee mug
15 oz all white ceramic coffee mug
15 oz black rim/handle ceramic coffee mug
10 oz all white with silver rim stainless steel camp mug
Unlimited Uses! Oh, you didn't know? You don't have to drink coffee to own a Mugsby mug! They hold all liquids. Our coffee mugs look super cute with succulents planted in them. Throw this pretty coffee mug in a gift basket with other pretty things or items with cuss words.
Made to order. All of our mugs are made to order and ship in about three business days. Expect longer shipping times during peak holiday seasons.