Live Laugh Love in this Economy? Bumper Sticker Decal, Car Decal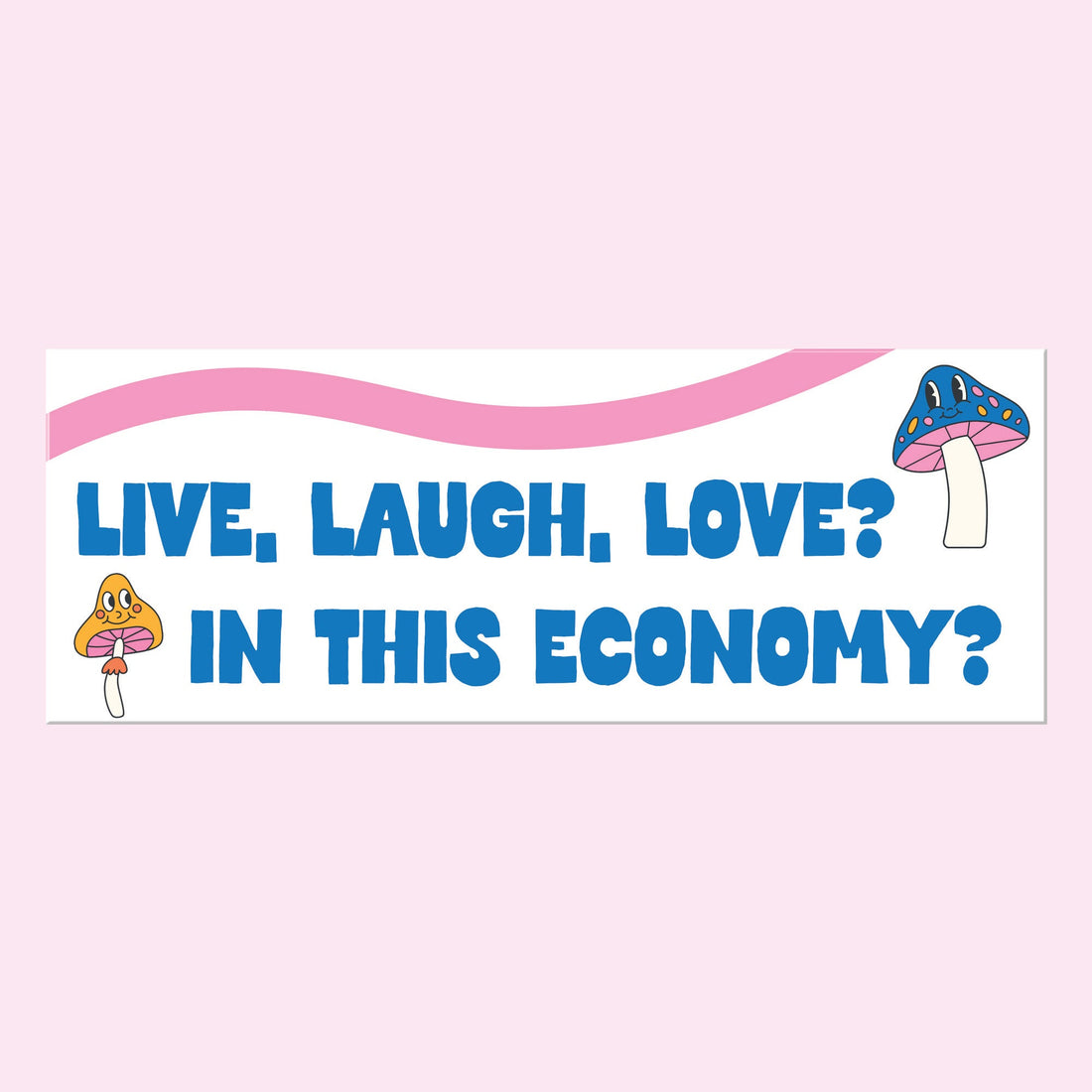 Live Laugh Love in this Economy? Bumper Sticker Decal, Car Decal
Trying to 'live, laugh, love' in this economy is like doing yoga in a hurricane – ambitious, slightly absurd, but hey, at least your bumper sticker's keeping it real!
Bumper sticker size is approx. 8 x 3 inches
Durable laminate vinyl 
Laminate vinyl is weatherproof and protects from rain and sunlight, as well as scratching
Put these vinyl stickers on drinkware, laptops, notebooks, etc!